Course Rollover - Service Level 1 (SL1)
Service Level 1 courses
have run before
have been assigned as such by the program area, because they do not need significant re/development work or the expertise of an Instructional Designer (or, they were assigned to Service Level 2 , but no instructor was available 14 weeks prior - so we treat them as SL1 to ensure they are ready to go on time)
are prepared to run based on a previous offering with minimal to no involvement from the instructor until the course is about to start (unless s/he wishes to make changes).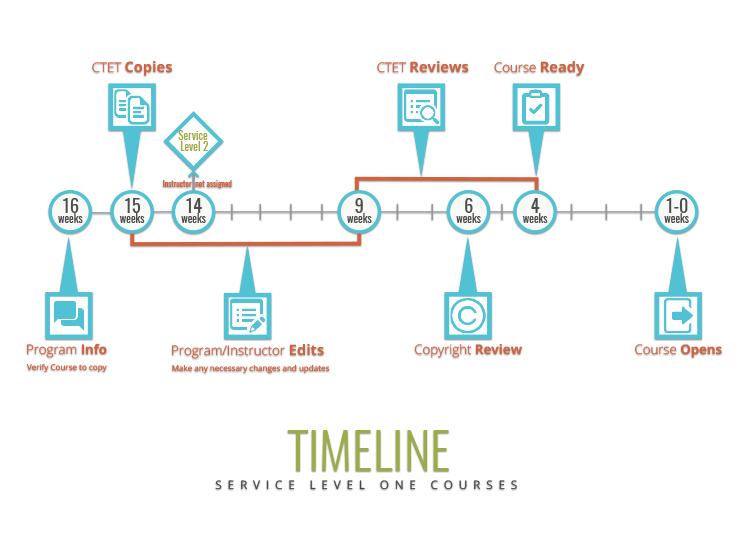 Key deadlines for Service Level 1
16 weeks: program verifies which course to be used for copy.
15 Weeks: CTET copies course contents into new shell.
15 - 9 weeks: program and/or instructor makes any necessary changes and runs through Service Level 1 Checklist to ensure course is ready.  Faculty with any questions not answered by the Checklist may contact STUDIO for assistance.
Up to 9 weeks: program and/or instructor sends course over to CTET for review.
9 - 4 weeks: CTET does a Technical Review and works with the instructor to resolve any issues.
6 weeks: Copyright Office clears readings & resources as listed in the course.
4 weeks: course is 'Ready' & Course-Instructor role is assigned.